Our Vision: Destination Bolivia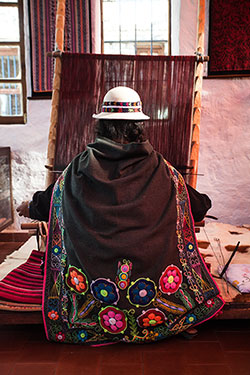 Bolivia is becoming a main destination by itself. The reason? Well, it's a really a diverse country with extreme landscapes, a great biodiversity and an authentic living culture. It is the most traditional territory in South America, as the majority of its population is indigenous and conserve their ancestral habits.
Lonely Planet had breathlessly described Bolivia as the "Tibet of the Americas" and they may well have a point. With soaring cities and majestic geography, Bolivia is a quiet world, unspoiled by mass tourism, that still manifests the ancient. As perplexing as it is, Bolivia demmands an open mind and some sense of adventure.
Known to be an Andean land, Bolivia also has a non-Andean region: an Amazon rainforest teeming with wildlife.
Incredibly, this country will satisfy travelers looking for all kinds of experiences: Adventure, Biodiversity, Community-based, Ecotourism, Heritage, History, Living Culture, Millenary, Nature, Sacred Places, etc.
It's an impossible task to describe Bolivia with just a few words, but if we had to choose just one, we would probably choose "diverse".